Attract and Convert the Right Leads With Advanced Strategies
With a range of advanced marketing strategies tailored to different types of businesses, we'll educate you on what strategies can drive results for your specific needs. Whether you're a B2B or B2C business targeting local, national, or international clients, we have the expertise to help you succeed. Our inbound marketing, email campaigns, and other techniques will help you reach the right audience and turn website visitors into paying customers.

Email marketing is not only one of the oldest forms of digital communication but also one of the most direct ways to reach your exact audience. It's easy to measure, scalable, and has unlimited personalisation capabilities, allowing you to get your message in front of the decision-makers who matter to your business. Our email marketing solutions can help you send promotional messages to a large audience, generating sales by sharing promotional offers, nurturing leads, or expanding the impact of your content marketing efforts. It's no surprise that email marketing is one of the top-performing marketing strategies due to its intuitive and often automated nature while also supporting other marketing initiatives such as lead generation and sales.
Our prospecting services include identifying potential customers, finding their contact details using various proven methods, and creating a base of leads for further communication and conversion. By analysing your best customers and defining your target audience, we'll help you create the perfect buyer persona to find and convert them. Whether you're emailing them, advertising to them, or calling them up, we provide the detailed information you need to make each interaction count. Our pinpoint targeting strategies result in improved conversion rates and higher ROI, helping you replace churned customers faster. We also send detailed reports after every campaign to help you analyse performance and discuss how to improve the next one. A/B testing is a huge part of our strategy, ensuring we continuously optimise campaigns for maximum results.
Our LinkedIn outreach solutions are designed to help you find and reach out to new people & decision-makers on LinkedIn who might be interested in your products and services. Through a personalised approach, we'll help you identify your target audience, connect and send LinkedIn messages (or even sequences), monitor responses, qualify leads and conduct email outreach. Our conciseness, personalisation, and originality will help you reach niche audiences, appeal to them with targeting and engaging content and strategically convert them into partners or new paying customers.
Inbound marketing is a strategic approach to creating valuable content that aligns with the needs of your target audience and inspires long-term customer relationships. By producing high-quality content that engages your intended audience, we'll help you connect with potential buyers at different stages of the buying cycle – be it awareness, consideration, decision or delight. With compelling content in many different shapes, sizes, and styles, we'll provide the solutions your target audience is searching for.
Account-Based Marketing is a focused approach to B2B marketing that targets best-fit accounts and turns them into customers. By contacting decision-makers on the channels they are actively using, we'll help you engage your target accounts across the entire customer lifecycle. Supplementing marketing outreach with personalised, one-to-one sales outreach, we'll build a strong relationship with that account and create positive momentum on your revenue flywheel to help you turn your prospects into leads and, later on, paying customers.
At Mamma Marketing, we have helped many small businesses improve their website's ranking on Google with Quick Fix SEO. Here are some case studies and testimonials from our clients.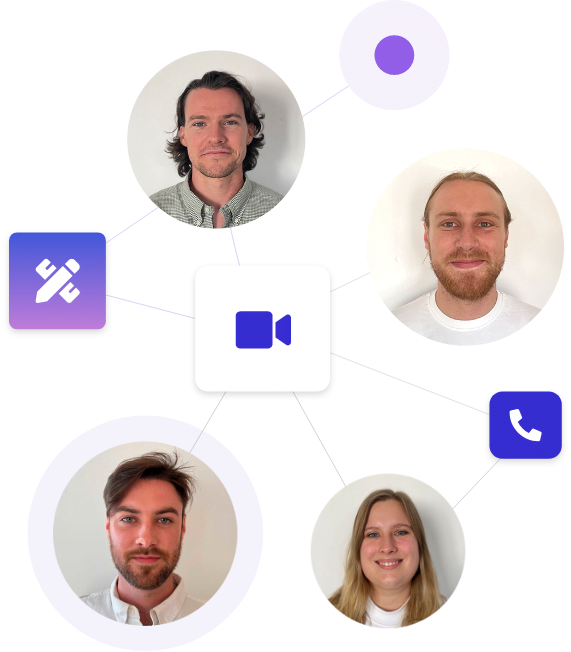 Book your free consultation with our team today and discover how we can help your business thrive. During our 20-minute call, we'll discuss our approach and provide personalised recommendations on how to attract and convert more leads. We'll also help you understand which marketing strategies work best for your specific business needs, whether you're targeting local or international clients, and whether you operate in a B2B or B2C environment. We aim to educate you on the most effective strategies, using simple words and no jargon so that we're on the same page before getting started. Click here to schedule your free consultation.
Schedule a quick 10-15 minute phone call
Schedule a 20-30 minute zoom meeting