Dominating The Massage & Wellness Industry in South Dublin
Relaxing Therapies
, based in South Dublin, specializes in massage, facial treatments, and Reiki. Facing tough competition in the area and lacking online visibility, they approached us for a complete transformation. Their goals were to have a luxurious website, attract more customers online, and establish effective communication with a reliable marketing agency.
Having worked with other marketing companies before, Angelika, the owner, had a subpar experience. Their basic website lacked proper SEO, resulting in low rankings and limited online customer acquisition. They sought a strong and SEO-friendly website and a continuous flow of new customers, which our services aimed to fulfill.
Struggling to rank highly on Google
Subpar previous experiences with marketing agencies
Website Redesign - New Features
We completely revamped Relaxing Therapies' website, focusing on luxurious design and enhanced user experience. New features, such as easy navigation, attractive visuals, and engaging content, were incorporated to captivate potential customers and improve conversions.
After auditing her current website, we prepared a detailed report on the SEO fundamentals that needed to be put in place so that her potential customers could find her easier on Google Search. So, implementing comprehensive SEO strategies, we targeted relevant keywords to boost Angelika's search engine rankings. Our team optimized the website's content and meta tags, both on the front & back end, ensuring higher online visibility.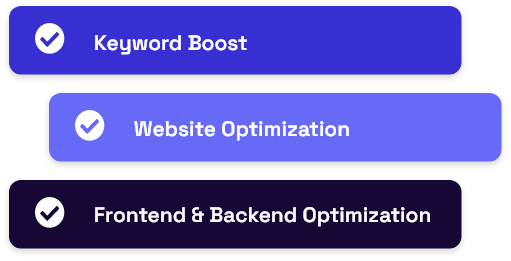 With our SEO efforts, Relaxing Therapies significantly improved their keyword rankings. Keywords like "full body massage gift voucher Dublin," "massage gift voucher Dublin," and "holistic therapy Dublin" climbed from past 50th positions to 2nd and 4th rankings, attracting more potential clients and boosting their online presence.
Where they ranked before we started
full body massage
gift voucher Dublin

Past 50th

massage gift voucher Dublin

Past 50th

holistic therapy Dublin

Past 50th

holistic therapist Dublin

Past 50th

massage therapy Dublin

Past 50th
full body massage
gift voucher Dublin

2nd

massage gift voucher Dublin

2nd

holistic therapy Dublin

4th

holistic therapist Dublin

5th

massage therapy Dublin

8th
Reaching the top of Google with wellness SEO
With fierce competition in the wellness industry, Relaxing Therapies wanted to be found online as a trustworthy provider of relaxation and rejuvenation. Through our SEO efforts, they've made remarkable progress in keyword rankings. Key phrases such as "full body massage gift voucher Dublin," "massage gift voucher Dublin," and "holistic therapy Dublin" have surged from positions beyond 50 to secure 2nd and 4th rankings. Here's how we did it.
Optimized websites bringing in new customers
Businesses around the globe trusting our expertise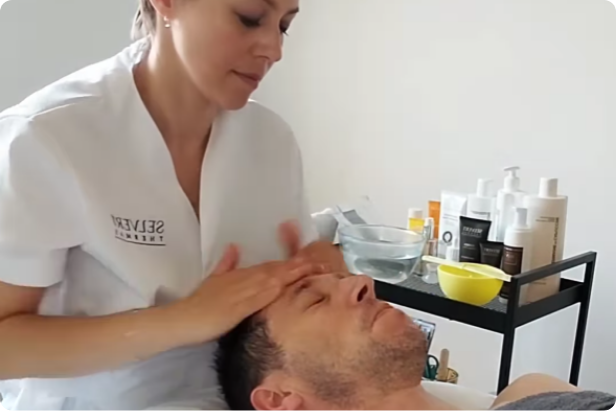 When we started, Angelika was already managing her social media accounts by herself. However, for better conversions, she asked us to train and guide her on handling newsletters and social media more effectively. Our team accepted, and additionally, we collaborated on various promotions, including gift vouchers and packages, to enhance customer engagement during special occasions like Christmas.
Newsletters & Email Campaigns
Taking charge of newsletters, we ensured well-crafted content that resonated with their audience, keeping them informed about new offers and services. Currently, we continue to assist Relaxing Therapies with newsletters and occasional ad campaigns. Our goal is to maintain their online visibility, improve customer retention, and attract new clients.
Last but not least – one of our foundational essentials was to create a well-optimized Google My Business Profile. We optimized it using relevant information and accurate descriptions, providing high-quality imagery to enhance their local visibility, especially in South Dublin.
Schedule a Free Consultation
Relaxing Therapies now enjoys a thriving online presence and continuous customer flow in Dublin's competitive wellness industry. If you seek a similar marketing approach for your wellness business, schedule a consultation with us today. We'll analyze your needs and come up with a master plan to get you ranking high on Google's search results.