Laying the Groundwork for Success
It's time to take action and give your business the attention it deserves. First, you need to be found online and then be chosen. Our Stage 1 services are designed to lay the groundwork for success and set you on the path to online domination. Depending on your business needs, our one-time services take 5-10 weeks to complete and, with constant reporting and tested results, will give you the boost you need to succeed online.
Our quick "SEO wins" are like a shot of espresso for your website. We've got the expertise to give your SEO a turbocharge, create fresh new pages, and enhance your design and user experience. Plus, our E-Commerce Pages will take your online store to the next level – with our team of experts on your side, you'll see fast results in just one to two weeks!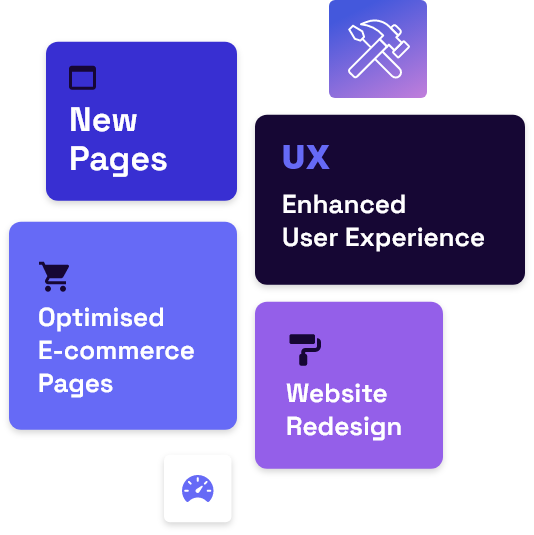 First impressions matter, especially in the online world. That's why we offer custom website design that represents your business and turns visitors into customers. We've got all the bells and whistles to make sure your site is Google-friendly, easy to navigate, and ready to take payments and consultations. And the best part? We'll keep your site running like a well-oiled machine.
You can't win the online game without proper SEO. Our SEO Essentials service covers all the bases to increase your visibility, boost your search engine rankings, and build your website's authority and credibility. Plus, as a quick fix, we'll register your business info and keywords on reputable websites to help you show up on the first page of search results.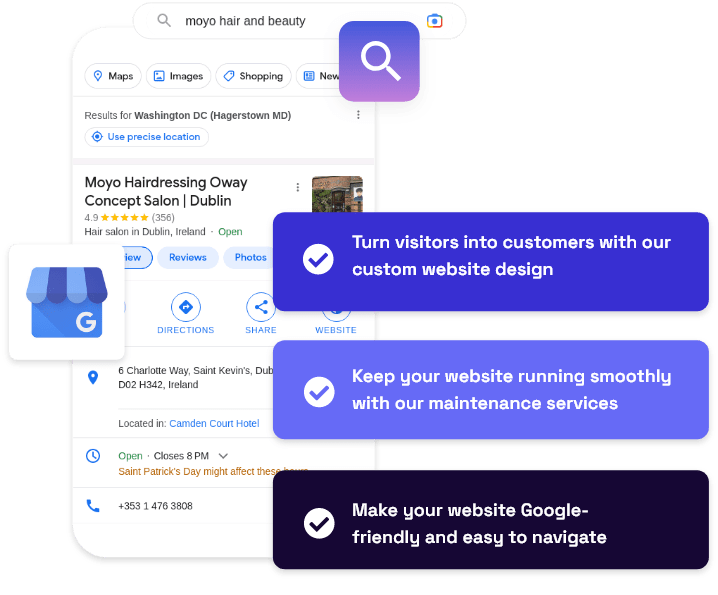 When it comes to search, Google is king. That's why having a top-notch Google My Business page – aka, Google Maps account is crucial. We'll help you showcase the unique selling points of your business, including website and social media links, and generate reviews for a positive reputation. Our team can optimise your Google My Business page with high-quality, engaging content within 1-2 weeks so that your audience gets a clear idea once they find you on Google Maps.
Tired of your website feeling like it's stuck in the Stone Age? Fear not – our team of web wizards has just the trick to bring your site up to speed and unlock its full potential. From spiffing up the design to boosting your SEO, we've got a whole bag of tricks that will leave your competition eating our dust. Don't believe us? Check out our case studies to see the amazing results we've achieved for our clients. It's like seeing the before and after shots of a website makeover – and trust us, it's impressive!
Start With a Consultation
Let's talk about YOU. We know your business is one-of-a-kind, and that's why we offer a free consultation to discuss which of our Stage 1 services will work best for you. Our team of experts is ready to dish out personalised advice that will make your head spin (in a good way, we promise). So what are you waiting for? Click below, and let's get this party started!
Schedule a quick 10-15 minute phone call
Schedule a 20-30 minute zoom meeting