Technical Assistance for Micro Exporters (TAME) Grant
What is the Technical Assistance for Micro Exporters (TAME) grant?
The Technical Assistance for Micro Exporters (TAME) grant is designed to help small businesses explore and tap into new market opportunities. The grant covers 50% of eligible expenses up to a maximum of €2,500 per calendar year and provides financial support for the research and development of marketing materials aimed at reaching new markets.
Have you already used the TAME?
Check out these other grants that you could be eligible for.
What Can the Technical Assistance for Micro Exporters Be Used for?
The Technical Assistance for Micro Exporters marketing grant can cover various costs associated with exploring and developing new market opportunities. Specifically, this grant can be used for export-oriented activities, allowing you to:
Attend international trade fairs and shows to expand your business reach.
Participate in trade networking events hosted by Enterprise Europe Network to connect with potential partners and customers.
Explore new export markets through targeted marketing efforts.
Translate existing marketing materials, such as websites and brochures, to reach a wider audience.
Develop a new website specifically for an overseas market to showcase your products and services.
Create new marketing materials tailored to a specific overseas market to increase your visibility and appeal.
Investigate new internal or external processes to enhance your export business and stay ahead of the competition.
Eligible travel expenses for overseas trips include economy air/ferry or rail fares, mileage (at 60 cents per kilometre) or economy car rental (mileage cannot be claimed for car rental).
Travel and subsistence expenses are subject to the maximum limits set by LEO Dublin City, with economy flight costs included.
It is important to note that expenses incurred prior to the application are not eligible for reimbursement.
All applications must be submitted in typed form. Handwritten applications will not be accepted.
Simplify the Technical Assistance For Micro Exporters process With Our Help -
Book a Free Consultation
We Make The Process Seamless For You
Applying for the TAME grant can be a challenge for busy business owners, but not with The Roadmap's experts by your side. We make the process effortless by assisting you from start to finish, providing you with a step-by-step guide, and making sure you get the support you need. Click below to discover how we can help simplify your application process.
How We Helped Other Businesses With The TAME
At The Roadmap, we've helped over 200 businesses achieve digital growth. Our comprehensive approach, from consultation to implementation, ensures a smooth and seamless process for our clients. We take the hassle out of the process and are committed to helping our clients achieve their goals. Check out our case studies.
Is Your Business Eligible for the Technical Assistance for Micro Exporters (TAME) grant?
Before you apply for the Technical Assistance for Micro Exporters grant, it's important to ensure that your business meets the eligibility criteria. To be eligible for the grant, your business must:
Have less than 10 full-time employees
Operate in the commercial sphere
Demonstrate a market for your proposed product/service
Engage in manufacturing or internationally traded services
Not have received any funding for your proposal from any other source
Let us help you assess your eligibility and guide you through the process -
Book a Free Consultation
What Are the Reimbursement Conditions?
Reimbursement for the Technical Assistance for Micro Exporters (TAME) grant is available to eligible businesses under certain conditions.
The grant covers up to 50% of eligible costs (excluding VAT) with a maximum cumulative value of €2,500 per calendar year.
Applications must be made prior to incurring any expenditures, and payments for approved projects will be made upon receipt of proof of payment for all approved expenses.
Successful applicants have a maximum of 12 months from the date of the letter of offer or 2 months from the date of attendance at the approved trade fair to draw down the funding offer.
Any approved amount not drawn down by the applicable date will be automatically decommitted.
It is recommended to consult with an Enterprise Ireland Mentor in the development of your export/marketing plan.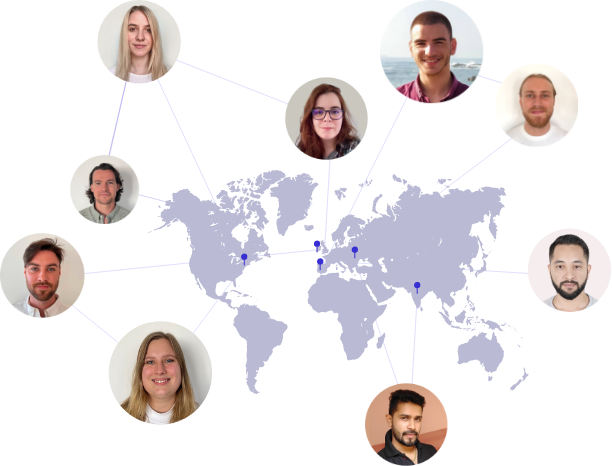 Get Started with a Free Consultation
Get started on your TAME grant journey today with a free consultation from The Roadmap. During our consultation, we'll provide you with a tailored plan and cost estimate, share success stories from other businesses we've helped, and help you easily navigate the application process.