Our Proven Five-Stage Marketing Roadmap
Our Marketing Roadmap is more than just a strategy – it's a roadmap that leads your business towards sustained success. Our team of dedicated experts has designed a comprehensive five-stage plan strategically crafted to help your business grow and flourish. By taking a results-driven approach and only advancing to the next stage once you've seen the benefits of the previous one, we ensure that your business is always moving forward towards new heights. With our proven methodology, you can trust that your business is in good hands and that we'll help you achieve the digital presence you deserve.

Quick Fixes, Website Design, SEO Essentials, and GMB
We start by helping you define your message and build a solid foundation for your business. We offer a detailed report and a free consultation to analyse your needs and provide value and education that will get you off to the right start. This is the first thing we look at on a call because everyone needs proper foundations – if they aren't done properly, the following stages won't yield the expected results. During this stage, we'll help you lay the groundwork for a successful digital presence by taking care of the "quick wins", such as improving the website design and implementing the SEO essentials, along with optimising your Google My Business (GMB) profile.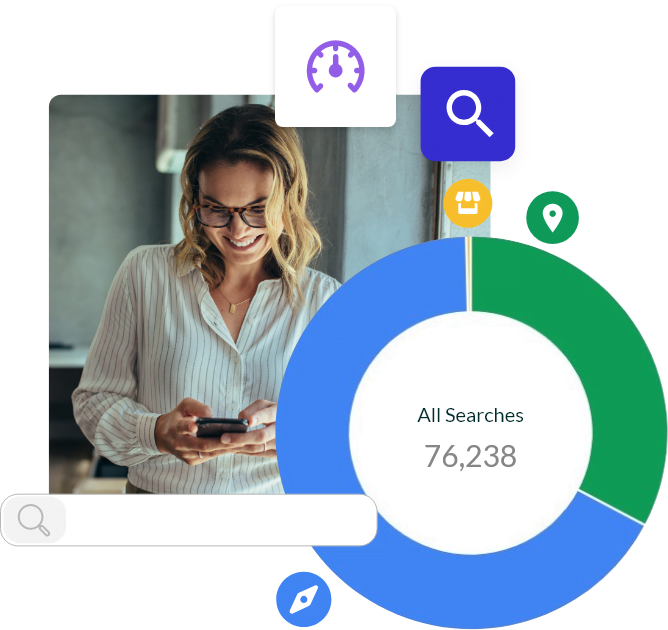 Monthly Organic SEO and Retargeted Ads
After laying the foundations, we move on to two strategies that yield a consistent return on investment for years to come. Our team will focus on getting your website to rank higher on Google, as evidenced by the reports we send, which show an increase in website visitors and keyword rankings. Our goal is to rank your business among the top three results for your chosen keywords, ensuring that potential customers can easily find you. The second strategy involves retargeted ads designed to bring visitors back to your website and convert them into paying customers. By strategically placing retargeted ads on social media platforms like Instagram, Facebook, or LinkedIn, we can remind them of your business and its offerings. Our track record proves these strategies work, and we have all the necessary reports to back it up.
Social Media Marketing, Targeted Ads, and Monthly Newsletter
While seeing results from stage 2 – bringing in new customers and generating ROI consistently -we move to stage 3. This is where we focus on building a community around your business. This will help you create online word-of-mouth and raise awareness, ultimately boosting your sales. With social media, you can reach a wider audience, show the human side of the business and connect with them on a more personal level. Monthly or bi-monthly newsletters keep your audience engaged and informed about your brand, creating a stronger connection and increasing the chance of repeat business. These efforts will lead to increased brand awareness, referrals, improved customer engagement, and higher sales for your business.
Prospecting, Inbound Marketing, Account-Based Marketing, and Email Marketing
Everything is becoming more automated for all businesses nowadays, with many being left behind. Our first three stages are more than enough for many small businesses to stay on top of their competitors; however, this stage is for ambitious companies who want to utilise the automated solutions available for marketing. During the Marketing Automation stage, our team will help you implement a comprehensive marketing plan that utilises the latest automation technologies to streamline your processes and maximise efficiency.  By leveraging tactics such as prospecting, inbound marketing, account-based marketing, and email marketing, we can help you boost your customer experience, reduce costs, and drive your business forward. By creating targeted content that addresses the specific pain points of your audience, we can attract visitors to your website, nurture them with relevant information, and eventually convert them into paying customers.
Sales & Marketing Alignment
Sales & Marketing in Harmony
At the heart of our marketing approach is the concept of sales and marketing alignment. By ensuring that your sales and marketing teams are working towards the same goals and not competing against each other, we can help you achieve greater success and growth for your business. Our team will work with you to create a comprehensive marketing plan that aligns with your sales objectives and leverages the latest automation tools and techniques. We track the results and help your team continuously improve. With our help, your business will be able to charge ahead with confidence, enjoying improved customer experiences, a happier team, lower costs, and higher revenues.

Book Your Free Consultation
Before the consultation, our team will prepare a comprehensive report tailored to your business and to educate you on what stage of the roadmap you're at. We'll analyse your current digital marketing efforts, dive into the technicalities, and run a thorough audit to identify areas of improvement. Let's get started.
Schedule a quick 10-15 minute phone call
Schedule a 20-30 minute Zoom meeting