Attract New Customers & Build a Loyal Following For Your Brand
Building a strong community around your brand is crucial to establishing your company as a leader in your industry. At this stage, we offer a range of services to help you engage with your audience, build loyalty and create a buzz around your brand.

Our team conducts extensive research to identify your target audience and select the appropriate social media networks to develop a customised strategy that meets your specific goals. We establish key performance indicators (KPIs) to track success and create engaging content that stands out. But that's not all. We prepare a content plan after a couple of Zoom meetings and questionnaires. The content plan is our shared, agreed plan for social media with key dates and types of posts, and we stay 2-4 weeks ahead, so you have time to review, give feedback and approve before all is done. Plus, we have a group WhatsApp chat between our and client teams to share content ideas and ensure we're always on the same page.
Using A/B testing, we ensure your ads are performing at their best. After the first week, we analyse the performance and make improvements for the next round. Then, every two weeks, we continue to tweak the ad, whether it's a video, ad copy, graphics, or all of them. By leveraging customer data to segment audiences based on demographics, interests, and shopping behaviour, we create unique ads tailored to each audience segment. This approach allows us to strategically place ads to reach a clearly defined audience with a higher level of personalisation. Ultimately, this helps us establish brand awareness, increase brand perception and more.
Monthly newsletters keep subscribers informed and engaged with your brand, improving customer loyalty. Our newsletters can include content such as industry news, articles, promotions, event announcements, and other updates related to your area of interest. We work with you to define the goals of your newsletter, determine your email marketing strategy, choose a newsletter platform, create a design template, set a send schedule, and customise your automated email flow.
Have you ever noticed how a well-crafted social media post can make a lasting impression on a potential customer? It's not just about the number of likes or comments – it's about reminding people of your business and what you offer. Take a look at our case studies to see real examples of how we've helped our clients create a buzz for their businesses.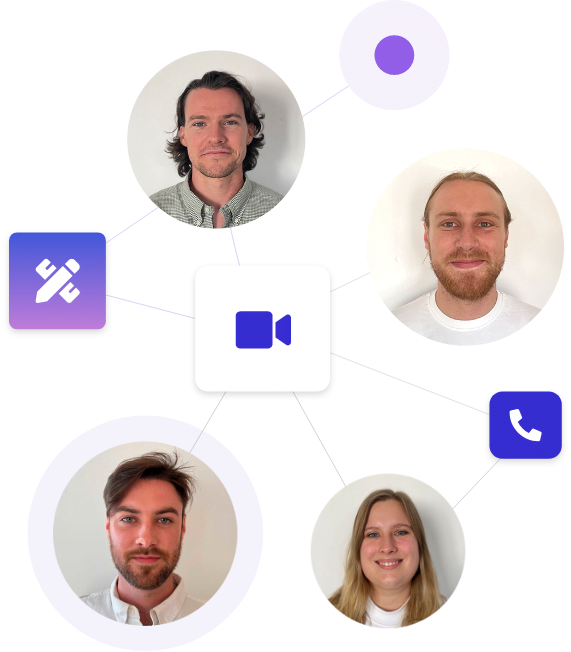 Let us help you showcase the human side of your business with high-quality content that engages your audience and builds loyalty. During our meeting, we'll educate you on how we can improve customer loyalty, generate referrals, boost staff morale, and stay top of mind for your clients. We'll analyse your business community needs and prepare a personalised report based on your past activity to help us strategically plan our actions. Our team offers guidance and support every step of the way, ensuring that your content stands out and resonates 100% with your target audience. Contact us today to schedule a free consultation.
Schedule a quick 10-15 minute phone call
Schedule a 20-30 minute zoom meeting