What to expect from our free marketing report
Understanding the strengths and weaknesses of your website is the first step before investing in any marketing strategy. Our free marketing report provides you with the necessary information to make data-driven decisions and improve your online presence. It serves as a comprehensive analysis of your website's performance, highlighting areas that require attention and providing actionable recommendations on what needs to be done.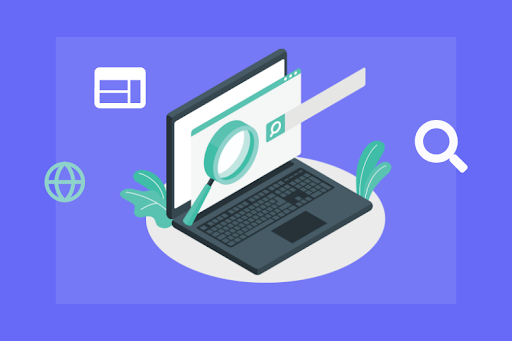 What to expect from our report
When you claim your free marketing report – which also serves as a website audit, you can expect a thorough examination of key aspects of your website and digital presence. Our team of experts dedicates their time and expertise to focus on the following areas:
SEO Rankings & Keyword Analysis
We analyze your website's rankings on Google and also assess your competitors. By evaluating various factors such as keyword analysis, on-page optimization, and backlink profile, we identify areas for improvement, aiming to boost your website's keyword rankings on Google Search and Google Maps. This way, your potential customers will be able to find you when typing your niche-related product & service keywords. Our SEO audit ensures that your website is optimized for maximum visibility.
You know that content plays a crucial role in attracting and engaging your target audience. You need engaging and relevant content to appeal to potential customers and make Google's algorithm love you. To put it simply, if your content is irrelevant, duplicate or possibly AI-generated, then it'll be flagged by Google. So our report analyzes the quality, relevance, and effectiveness of your website's content, ensuring it aligns with your marketing goals and provides real value to your visitors.
User Experience Assessment
The user experience on your website greatly impacts visitor engagement and conversions. If your website is not optimized, your visitors will just bounce away. It only takes 7 seconds for a user to decide whether they're interested in your products/services, so speed it up and make those seconds count. Our experts will evaluate factors such as website navigation, page load speed, mobile responsiveness, and overall usability. With our recommendations, you can create a seamless browsing experience for your audience.
Google Ads Campaign Review
Google is where people will search for your services and products. Ads serve as your opportunity window – If you have already done ads in the past, we need to evaluate them and see what can be improved. Our report assesses the effectiveness of your past or current campaigns – or else we give you recommendations so that we start a campaign from scratch. So, in our report, we analyze factors such as ad relevance, targeting, and performance metrics to optimize your advertising efforts and maximize your return on investment. Additionally, we provide strategic insights on other digital marketing channels and tactics that can facilitate your journey through our proven marketing roadmap.
Personalized insights and human-centered approach
Each website is unique, and generic advice may not suffice. Our marketing report is tailored to your specific needs and takes into account your competitors' digital presence. You'll receive personalized insights and recommendations specifically designed to address the challenges and opportunities in your industry. Our reports are not just data dumps but are designed to educate and empower you. We present the information in a way that's easy to understand, avoiding jargon and complex terminology. Our goal is to provide you with valuable insights that you can implement immediately.
Curious about what our marketing roadmap report looks like?
Check out our examples to get a glimpse of how we present our findings. Our reports include graphs, charts, and personalized recommendations, allowing you to visualize the data and understand the opportunities for improvement.
So what's the next step? Stage 1- Foundations
Before diving into the implementation of marketing strategies, we need to ensure your online foundations are strong. Our report comes in handy for this purpose. Our Foundations Stage 1 focuses on once-off essential tasks that generate a high return on investment and establish a solid base for your online presence. This stage includes SEO fixes, the creation of new pages, website redesign, user experience enhancements, and more. By setting the right foundations, you pave the way for a long-term marketing strategy that brings in new customers consistently.
1. How long does it take to receive my report?
We'll deliver your personalized report within 3-5 business days after you've requested it.
2. How much does it cost?
Our report is completely free, and there's no obligation to use our services.
3. What kind of information will I receive in my report?
Our reports include a comprehensive analysis of your website's SEO, content, user experience, and Google Ads campaign. You'll also receive personalized insights and recommendations on how to improve its performance.
4. Will my report be personalized?
Of course. Our reports are 100% human-made and fully personalized, providing specific instructions and insights on what needs to be done and which stage of our marketing roadmap your business is currently at.
5. What happens after I get my report?
We'll schedule a free consultation and present our findings along with recommendations on how to improve your website's performance. You can ask questions and gain a better understanding of how to implement our suggestions.